An essential part of any successful association event is giving away promotional products to promote the association, promote a sponsor, and to say thank-you to your event delegates and speakers for participating in your event. But have you ever wondered the best way to do that? Besides incorporating ways to engage your event attendees as per our previous articles A Focus on the New Attendee Experience and Millennials: The Next Generation of Event Attendees, event hosts may also want to thank attendees in person or in writing (as detailed in our blog post Never Forget the Importance of a Thank You). Often though, the custom is to give away promotional products and gifts, which, when personalized, are a great way to engage your event participants and can be lasting reminders of the event long after it is over.
But what promotional products and gifts are most popular with event delegates? What is the best way to show your appreciation for a speaker? With thousands of options available, it can be difficult to know what items will be most effective and useful to recipients.
In some cases, it's best to leave the answers to the experts, so that's just what I did. I looked to three professionals in the promotional products industry for advice on the best products to give away at association events. Promotional products are perfectly suited as gifts at events because they are customizable and with an organization's logo and/or event information, can act as an effective form of advertising.
My interviewees represented different companies in the promotional products industry, and included Jess Stehr, Customer Relationship Manager from Botanical PaperWorks Inc.; Alex Jovetic, VP Sales Canada from Starline; and Erin Harris, Director of Sales from PCNA Canada. I focused on three key questions and encouraged them to provide examples of products they were recommending:
1. In your experience, what kinds of promotional products have been most well-received when given away to delegates at events?
2. What kinds of products would you choose to give as thank-you gifts to speakers?
3. What kinds of products are trending in event giveaway items?
Gifts for Delegates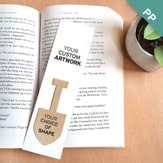 My respondents offered some exciting examples of products that are popular at the moment and have been well-received by delegates and speakers alike. Referring to delegates in particular, Jess Stehr and Erin Harris agreed that it comes down to budget. If your event has a limited budget, a smaller token gift can be given away. For Botanical PaperWorks, this means giving away items like their eco bookmark with shape. "I think the reason it's so popular is because it is essentially a 2-in-1 product: the customer can keep the customized bookmark and plant the seed paper shape to grow beautiful wildflowers, herbs or veggies."
For PCNA Canada, Erin highlighted two lower cost items: the Mezzo Saddlestitch JournalBook Bundle Set, and the Leeds Net Drawstring Bag to hold papers, samples and other items they pick during the event.
Alex Jovetic agreed that varied price points are important when considering what gifts to provide to delegates. In all cases though,

think about the quality and usefulness of the products. "Consider gifts that are practical and, in a quality that all would enjoy in use each day," he said. "Cheap is often a reflection of poor quality and can tarnish the intent and goal you seek." Alex recommended the relatively inexpensive, practical Urban Peak 3-in-1 tumbler, which fits under most coffee machines like a Keurig, and can be personalized with the name of the recipient, or the organization hosting the event.
Gifts for Speakers
Wh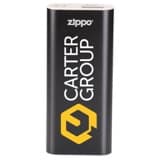 en it comes to giving gifts to speakers, it is all about showing appreciation for the time and energy they have dedicated to your event. Generally a larger, more expensive gift is appropriate. It is also important to think about how the speaker will be getting home from your event, and how much space the gift will take up in their luggage. Erin spoke to this: "Small, compact, and airline-friendly gifts will guarantee usefulness long after the event." She went on to detail items that PCNA Canada can offer in this regard. "For those that would like something unique, who has seen a Zippo "hand warmer" power bank before?"
Alex suggested a personalized gift from Starline's line of home items. He suggested the elegant Fromaggio Bamboo and
Slate Cheese Set, which is a real winner for the cheese connoisseur. Another option, the iLuv Bluetooth

Personal Assistant, is something any busy person needs. It works with Amazon Alexa and is full of great sound, functionality and capable of managing your Smart Home needs too.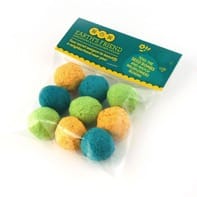 From Botanical PaperWorks, Jess suggested the popular gift of seed bombs. She said, "What customers seem to really enjoy about this item is that you can mix and match colors, especially when ordering wildflower seed bombs. We have 28 colours of seed paper and seed bombs to choose from, and that makes it easier for customers to match to their branding plus make an exciting and vibrant promotion."
Trending Products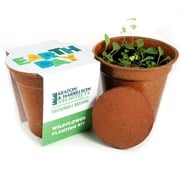 My interviewees were excited about some of the trending products their companies have on the market at the moment. For Botanical PaperWorks, one such item is their Grow Kits with your organization's logo. Jess elaborated, "People like the size of it (its tangible) and meaningful, plus it's fun to grow wildflowers or herbs from seed paper. The best part is it's eco-friendly, which is one important reason why customers choose our products."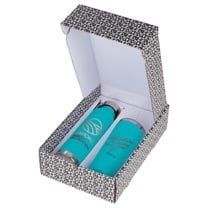 When asked about trending items from PCNA Canada, Erin talked not about specific products, but specific colours. She said, "Focus has shifted to items with lots of colour to achieve higher perceived values. One of the strongest colours of 2018 has been the 'Tiffany Green/Blue' or 'Mint Green' items." The Copper Vacuum Insulation is one such item. She continued, "Specifically, when we combined colour with copper in the Thor Set, we have seen very strong interest (not to mention the fresh look packaging)."
Final Thoughts
Deciding on promotional items and gifts to give to speakers and delegates at events can be overwhelming, but hopefully you will come away from this blog post with a better sense of direction and maybe a few great ideas. What it all comes down to is choosing items that will reflect your organization. Alex summed it up this way: "Gifts should be a reflection of the image the company wishes to reflect toward the recipient. Above all, choose lasting quality that reflects who you are and how you want to be remembered."