Through the pandemic, our world has changed quite a bit. Associations are holding virtual events, and staff and volunteers are working remotely. This next season will see continued reliance on e-commerce as well as continued social distancing. We will continue limiting or eliminating contact with other people and sanitization of shopping carts, checkouts, and of course, our hands. These safety measures will likely outlast the pandemic.
The business card – that small piece of printed card stock designed to share preferred contact information while adding personality and creating brand awareness. Easily portable, business cards are exchanged regularly at trade shows, conferences, and other association events. For more information on brand awareness, read my colleague's article Why your association should use a graphic standards guide – Strauss event & association management!"
How can business contact information be exchanged in the post COVID world?
Business cards are outdated, inconvenient, expensive, and environmentally unfriendly. They require time to design and print. The information they convey is often out of date before distributing even one card.
The need for social distancing continues to rise. The result is that it is no longer necessary to meet in-person to accomplish your business and volunteer goals. "Normal life" has taken on a completely new meaning. There are still some things that haven't changed — people are still looking to grow their network. The need for people to connect, engage, and work together remains strong.
Association members need a way to exchange contact information in a safe and completely touch-free way. Digital business cards have a place during the pandemic and in the post pandemic world. Businesses need to adapt and innovate. Let's consider how to get the advantages of a business card without giving people physical cards?
Creating a Digital Business Card That is Unique, Personalized, and Easily Updated
Move beyond the typical contact information seen on other business cards to provide a richer and more well-rounded contact experience. Creating and updating a digital business card can be as simple as snapping a photo of the physical card, purchasing an app, or hiring a designer to create a new digital card. For more information on brand awareness, read my colleague's article Association Graphic Design During COVID-19 – Strauss event & association management!"
Applications
According to a TechTrendsPro.com article, two applications that are useful for creating virtual business cards are SnapDat and CamCard. Both apps offer free templates to base your card on, as well as several other free elements that you can use to customize your card. By paying for the full version of these apps unlocks even more features that will elevate your electronic business card to greatness.
QR Code
Using QR Code Generator (qr-code-generator.com) creating a digital business card takes minutes. This generator includes an abundance of features which can be updated quickly and easily along with multiple ways to share your business card including email and QR codes that direct users to your contact information. To scan a QR code with your phone, just point your camera at the code and click the link that pops up. Scan the QR code below to see an simple example of an electronic business card.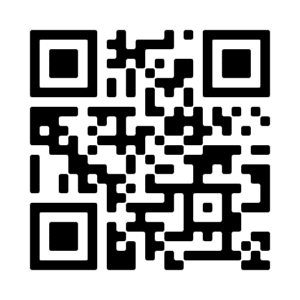 What to Include
When designing a digital business card think about the best ways for people to contact you. Include your name, title, organization, phone number, and email address. Consider including website or social media contact information. Depending on the type of business, consider also including a street address or just a city and province. If it applies to you as an association member, consider including your designation as a board or committee member. Finally, should the tone of the card remain professional or include a little humor or whimsy?
Digital business cards move to the next level by adding photos and videos, embedding links to social media handles, payment apps, chat apps, and more. Fields can be customized to reflect personality. Here's a tip: embedding a link to an online scheduler to book meetings but naming it "Schedule a meeting" will allow new contacts to tap the link and see all meeting availability via the virtual scheduler.
Share Digital Business Cards Easily With Anyone, Anywhere, Anytime
People exchange paper business cards at trade shows because they are quick and easy to hand out. Digital business cards are even easier and faster to send and receive. Digital business cards are easily available and easy to send at virtual events. In addition, when exchanging digital cards, whether at virtual or in-person events, you will also gain the contact info of the person whom you are sharing with. For more information on virutal events, read my colleague's article Association Trade Shows Gone Virtual – Strauss event & association management!
The options for sharing digital business cards are plentiful: simply AirDrop a photo of the business card, text the card, add links of the card to business websites or staff profiles, or generate a QR code which can be sent via email or text. QR codes send contacts directly your business card or staff profile. Don't forget to add the digital business card in the signature that is automatically included in every email.
Lastly, you will no longer forget business cards as they are available on phones, devices, and laptops. You can access digital business cards anytime, anywhere. Digital business cards will help increase business reach and network despite the restrictions of these pandemic times.
One Last Tip
When sharing or receiving a digital business card with new clients and fellow association members, be sure to follow up by connecting online and following on social media. Be sure to save other's information by adding a new contact on your device and include as much detail as possible so it will be easy to access that information later.